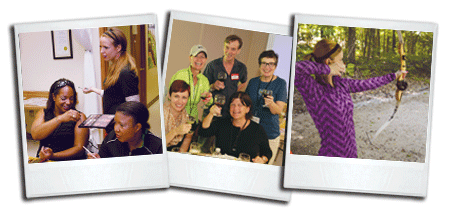 ACTIVE SHOOTER
This forum will include a presentation by the Indiana State Police's nationally recognized program, Unarmed Response to Active Shooter Events. The program is specifically organized for civilian groups and organizations wishing to increase awareness of events going on around them.
The goal of the program is to provide prevention strategies and response options to increase the opportunity to survive an active shooter event. The options presented may enhance safety and security while awaiting response by law enforcement. This presentation expands the prevailing paradigm of simply "run, hide, fight" in the event of a violent encounter. This forum will provide an opportunity to speak with law enforcement about your concerns within your community, and help you prepare yourself for the unthinkable.
Whether in a business, school, or public setting the survivability of you, family, friends, or co-workers is dependent upon having and practicing a plan of action. That plan of action is put in place when you know your options, have practiced and know your plan of action by heart, and are willing and able to put your plan of action into effect at a moment's notice.
ACUPUNCTURE
Here is your chance to try acupuncture. Akimi Bash specializes in sports related injuries from minor sprains, strains, or chronic pains of the back, knees, ankles, neck, shoulder, and wrists. Also, find some relief from TMJ, headaches, allergies, insomnia, nausea, and general stress and anxiety. See if an ancient 3,000-year old treatment can help you with your modern problem. Akimi Bash L.Ac., L.M.T., M.A. received her Master of Science degree in Oriental Medicine in 2002. She is one of a few practitioners in Indiana who holds 3 national certifications by the National Certification Commission for Acupuncture and Oriental Medicine. She presently treats many NFL and Olympic athletes. She has treated athletes in many different professional events including the 2010 Super Bowl, 2008 and 2012 Tour of Gymnastics Super Stars. She toured with the Indy Racing League from 2004 to 2008.
ALPINE TOWER
Standing 50-feet tall, this vertical climbing structure is set on poles that crisscross toward the sky! Participants, both beginner and advanced, will be challenged by the pole climbs, dangling logs, seesaw log, high woozy, hanging ladders and much more. It is a creative way to be challenged both physically and mentally while being continuously on-belay!
ARCHERY
Are you a Diana? Pick up a bow, launch an arrow, and the spirit of an archer goddess may possess you. Attend the archery session to learn about this ancient art used for hunting, warring, and for peaceful relaxation. We'll talk about proper stance and form, eye dominance, aim, how to grip the bow, draw the string and how to use a consistent anchor point. We'll also discuss how to select archery equipment to fit you and your needs. Archery is an activity that can be enjoyed on many levels — in heated competition or in solitary self challenge.
ART APPRECIATION (JOINT SESSION ONLY)
Art is intimidating to many. Even if they took an art history class in school, many people get nervous when it comes to visiting art museums and buying art for their homes. This conversation will help to dispel the myth that appreciating and living with art requires a great deal of knowledge and lots of money. Participants will learn how curators at the Indianapolis Museum of Art at Newfields pick out art for public display in the galleries and how private individuals can do the same for themselves with big bucks or a small budget. Collecting art can bring great joy to one's life, so let's get started!
Dr. Charles Venable is the director of Newfields, which includes the Indianapolis Museum of Art, The Garden, Fairbanks Art & Nature Park, and The Lilly House. Over the past 30 years he has worked as a curator and director at several of the nation's finest museums for which he has acquired hundreds of works of art, including paintings, sculpture, furniture, silver and ceramics. Venable actively collects art personally and delights in encouraging others to enrich their lives through collecting. He says, "Having Art in your life makes the journey so much more fun and opens up worlds you never knew existed."
ATLATL
The atlatl, or spear-thrower, is an ancient hunting weapon that pre-dates the bow and arrow, and is one of mankind's earliest mechanical inventions. By using a primitive lever, early hunters were able to throw spears farther and faster than could be thrown by hand alone. See if you can hit the target!
BILLIARDS — TRICK SHOTS
Learn trick shots with George Breedlove. Breedlove, nicknamed "The Flamethrower," has won more than 100 regional and national titles across the country. He was a bronze medalist in the 1994 World Championship. He joined the Pro World Tour at age 26 and was ranked as high as 6th in the world. Whether you are a seasoned player or novice, George will teach you some fun trick shots to amaze your friends. He will also conduct a billiards exhibition that will showcase his extraordinary talents.
CANOEING
Explore a 110-acre lake in a canoe. Instructors will teach proper canoeing techniques, several paddling strokes and canoe safety. Once participants learn the basics, they will be able to practice them on Bradford Woods' calm and relaxing lake.
CHEESE & WINE
Taste some of the world's best cheeses with Max McCalman. Not only will you taste some of his favorite cheeses you will learn which wines pair best with them and why. Renowned as one of the cheese world's living legends for his expertise, insight and passion, Max McCalman is dedicated to helping others understand and enjoy the unique pleasures of artisanal cheeses.
Max authored 4 books: The Cheese Plate, which was nominated for awards by the James Beard Foundation and by the International Association of Cooking Professionals; Cheese: A Connoisseur's Guide to the World's Best, which won a James Beard Award; Mastering Cheese, which won "Best in the World Book on Cheese" from the esteemed Gourmand World Cookbook Awards announced in Paris in 2011; and McCalman's Swatchbook of Wine & Cheese Pairings. Max has been awarded the title of Maître Fromager as designated by the Guilde Internationale des Fromagers Confrérie de Saint-Uguzon, and in 2011 was given an award from Les Trophées de l'Espirit Alimentaire (French Food Spirit Awards) for Entrepreneurship. Max developed the widely lauded cheese program at NYC's Picholine restaurant two decades ago, and later established the critically acclaimed cheese program at the Artisanal Bistro. McCalman joined the faculty of NYC's Institute of Culinary Education in June, 2015.
CROSSFIT
Blake Ruff is the owner of 2 CrossFit gyms on the Northside of Indianapolis. Blake started with small group training sessions and noticed the results and energy of group training. Looking to expand, he started to train with CrossFit. Taking what he learned from personal training and combining it with CrossFit he opened 2 CrossFit gyms in 2013. In the beginning of 2013 he opened CrossFit Dash and at the end of 2013 he opened CrossFit Castlewood. Blake holds multiple certifications that allow him to coach weightlifting, skill movements and conditioning. Since opening he has expanded his gyms and brought fitness to all different age groups and fitness levels. Both gyms offer a range of different classes from CrossFit kids to a cardio based system called CrossFit Bootcamp to traditional CrossFit classes. Blake uses CrossFit to help people in everyday life, utilizing functional movements to allow them to be safer and stronger.
CULINARY KNIFE SKILLS
Improve your cooking by honing your knife skills with a chef instructor from the Ivy Tech Community College Culinary Center. This session will instruct you on how to select appropriate knives for your culinary tasks. You will also learn important knife care and safety tips as you discover how to do the classic knife cuts that form the foundation of great cooking. By the end of this session you will feel more comfortable with your knives and be more proficient with them as well.
DAY ON THE LAKE
N3 Boatworks is a locally owned boat dealership located on the northeast side of Indy specializing in Ski-Wake-Surf style family inboard boats. N3 features a fully stocked pro shop, on site storage and a dedicated experienced service tech team. N3 will be at the beach to provide you with an on-water experience like no other behind a custom N3 Nautique. Go for a pull with us on a wakeboard-wakesurf-waterski or go for a good ole' tube ride! See you on the water!
DRONES
These are very similar to commercial drones and the technologies overlap. In this session we will explain: current laws governing the operation of drones/remote controlled aircraft, the different types of drone's available, the components required to build a drone, different applications that drones are being utilized for, a shopping list of what's available to purchase/assemble.
The technology keeps advancing and so have the drones at Mickey's Camp. This session will offer the beginner's intro with basic drones. We have also upgraded to GPS assisted drones to get you in the air sooner. If you want to try out creating waypoints and programming a drone we can do that too. If you're interested in FPV racing or just want to see what drone racing looks like, this session will not disappoint.
ESCAPE ROOM
An escape room is a physical adventure game in which players are locked in a room and have to use elements of the room to solve a series of puzzles and escape within a set time limit. Games are set in a variety of fictional locations, such as prison cells, dungeons and space stations, and are popular as team-building exercises. The Escape Room USA has three locations in Indianapolis and Fishers IN and Columbus, OH with 14 different rooms to choose from across the locations. They specialize in corporate events, family outings, bachelor/bachelorette parties and much more! Visit them at www.escaperoom.us.com to learn more!
The camp escape experience is an exciting 30-minute adventure for 8 players called Z686: Containment. The mission is clear. A dispersion device carrying the Biological Agent Z686 is in the vicinity. The Biological Agent known as the "Zombie Creator" has been stolen from an old weapons lab in Eastern Europe and it is rumored that it has been smuggled into the United States by a group recently seen in this area. Your security team will only have 30 minutes to stop the dispersion that could change the world forever!
ESSENTIAL OILS WITH ASHLEY
Come and learn about the benefits and uses of Young Living Essential Oils. In this class, not only will you receive information about the basic uses of essential oils for your body's wellness but how they can be used in your home as well. Do you have sore muscles? There's an oil for that. Want to get rid of the pesky bugs chasing you around camp? There's an oil for that. Worried about the germs everywhere and need to support your immune system? There's an oil for that, too. While you learn about the oils, you will also get the opportunity to make different items with the oils and take them home with you. Join Ashley for knowledge and fun with essential oils.
EUCHRE TOURNAMENT
We will host a Euchre Tournament again this year. If you are interested, please join us in the dining hall after formal activities on Tuesday night.
FACIAL
Let Evan Todd Spa and Salon pamper you at camp with a facial. Evan Todd Spa and Salon is an AVEDA concept spa and salon in downtown Indianapolis on the 6th floor of the Conrad Hotel. They use only nature-based AVEDA products that nurture your spirit and rejuvenate your body.
FANTASY FOOTBALL
You're already a big fan. Now use your knowledge to play and win at fantasy football. Shop for your favorite players in season-long or daily leagues. You can play for big money or just bragging rights. Along with two of the best female fantasy analysts – Brandon Marianne Lee of SiriusXM and Jessica Kleinschmidt from MLB.com – Will Carroll will help you hone your fandom into skill with this session. Leave your pink hats and Gronk-tinis at home – this is for players who want to win and have fun at the game over 50 million people play.
FBI
What have you always wanted to ask about the FBI? This session will offer an interactive overview of the Federal Bureau of Investigation. Starting with a brief history, we'll discuss how the Bureau conducts its criminal, counterintelligence and counterterrorism investigations. How do we ensure the protection of civil liberties while keeping America safe? What happens when law enforcement find themselves in a deadly force situation? Bring your curiosities and questions to discuss with Supervisory Special Agent James Watson, who serves as the Chief Division Counsel for the FBI in Indianapolis. You may even get to see what it feels like to be an FBI agent first hand!
FENCING
En Garde! Come try the international sport of fencing. Fencing has been a part of every Olympics since the modern games began in 1896. Few sports offer as many advantages as fencing. People of all ages and sizes can excel at it. Commonly referred to as physical chess, fencing combines the physical demands of a high energy sport with the intellectual demands of strategy games. It is also elegant and graceful and places an emphasis on sportsmanship, self-control and respect for your opponent. It trains your mind along with your body. If you are looking for a sport that provides a good workout with a great mental challenge, fencing may be the sport for you. Coaches from the Indianapolis Fencing Club will provide an introduction to épée fencing, the descendant of the dueling sword. The session will include basic instructions on blade work and the rules and tactics of épée fencing. Both group and individual instructions will be given. Participants will have an opportunity to plug in and fence with electric scoring equipment.
FISHING ON THE LAKE
Want a relaxed morning on the pontoon? Join Bradford Woods staff on a fishing expedition on the lake. They will show you all the best fishing holes the camp has to offer.
FLORAL TABLESCAPES
When hosting a celebration, creating the best tablescape for your entrance or dining table is key. Not only will you learn design ideas for unique table looks, you will also learn tips on how to enhance the floral décor used during celebrations as well as day to day pieces. Come learn décor tips from Gene Huddleson, owner of LGH Design Group, now known as Detail + Design. Gene has created fascinating theme parties and lavish social events that require extensive creativity. He was chosen as a Vice Presidential Residence Holiday Designer in 1995 and 1996. Gene's work has received many local and international awards and has appeared in Martha Stewart Weddings magazine, the New York Times and many local publications.
FLY FISHING
Through hands-on fly fishing instruction provided by local expert Jon Widboom, participants will be schooled in the magic of fly fishing. Widboom has been fly fishing around the world for more than 30 years, including in Africa, Asia, Europe and South America.
GOLF
Sharpen your golf skills with one of the finest amateurs in the Midwest. Carmel resident, Nancy Fitzgerald is an eleven-time Indianapolis Women's City Champion, and eight-time medalist. She is a three-time winner of the Crooked Stick Women's Invitational and holds the women's course record at Crooked Stick, a 66. She has won numerous State and amateur awards. At the national level, Nancy has played in the USGA Amateur tournament many times, as well as, the USGA Mid-Amateur. She won the USGA Senior Women's Amateur Championship and was runner-up twice. Nancy has been inducted into the Kalamazoo Golf Hall of Fame and the Indiana Golf Hall of Fame. She will be teaching basic swing fundamentals, driving and chipping.
GOURMET COOKING WITH CHEF WHETSTONE
Join Personal Palate's Executive Chef Patrick Whetstone as he teaches, explains, and executes a multicourse dinner menu. There are always plenty of ways to assist and delicious things to taste during this unique culinary voyage. This Warsaw native cut his teeth at Bistro Alago in his hometown, starting work bussing tables on his 16th birthday, moving on to dishwashing and – lucky for us – learning to cook. Whetstone graduated from Johnson and Wales University, North Miami, Florida, and opened David Bouley's Evolution inside the Ritz- Carlton, South Beach. He found himself wanting to share his skill and creativity by returning to Indiana. Upon his return, he worked for Indianapolis Dine magazine. He further shared his expertise by serving as the Executive Chef for Empyrean in Fort Wayne, IN. Now, he enables others by teaching at Ivy Tech and promoting innovation as the Executive Chef for Personal Palate. Support from his family and his extreme passion for food has played a significant role in the overall experience of those on the receiving end of his culinary artistry.
GOURMET COOKING WITH THE CONRAD: PLAY WITH YOUR FOOD – AND THEN EAT IT, TOO!
Conrad Indianapolis' Executive Chef, Rachanee Teipen, invites you to play with your food – and then have fun eating it too! Learn how to make your meals delicious and entertaining as Chef Rach shares some innovative and creative ways you can spice up your menu at home! Through this playful and delectable session, Chef Rach will teach you how to transform mealtime into a fun, exciting, and equally delicious meal.
With more than a decade of experience, Chef Rach's award-winning creativity inspires guests at the hotel and creates a culture of innovation on the Conrad's culinary team. Chef Rachanee has been featured in numerous articles in Catersource magazine, Catering magazine, Special Events magazine, and BizBash. Rachanee is a 5-time International CATIE Awards winner and her work was instrumental in winning Best Plated Menu in 2011, Signature Caterer for Best Event in 2015, Best Hors d'oeuvres in 2016, and Best Plate Presentation & Best Signature Caterer for Best Wedding in 2017. Rachanee is a graduate of the Cooking and Hospitality Institute of Chicago with a degree in Le Cordon Bleu Culinary Arts.
HEALTH & WELLNESS COACHING
We all want to be healthier, but change is hard! Working with a Health & Wellness Coach can help you figure out the next step towards a healthier you based on what is important to you. No judgements. No 'shoulds.' Want to eat healthier? Exercise more? Make sleep a priority? Lose weight? In your private 30 min session, Ellen will help you create a Personal Health & Wellness Plan to guide you on your path to a healthier and happier you.
HISTORY OF FILM – ALFRED HITCHCOCK
One of the most influential filmmakers of all time, Alfred Hitchcock had a stellar career in which he directed over fifty films and cemented the status of numerous movie stars. Even as his impact on the film word is undeniable, his treatment of women both through his films and in his personal life deserves renewed conversation. Engage in an extended, in-depth look at the life, work, and impact of this masterful director.
Tim Irwin has an extensive international background, having grown up in Pakistan before studying Philosophy at Purdue University. Tim worked for Heartland Film, the largest film festival in the Midwest, for seven years, and was Artistic Director for four years. As Artistic Director, Tim was ultimately responsible for the programmatic and artistic direction of the organization. Tim is actively involved in photography and videography, and currently produces a creativity and art themed video series called "Artrageous with Nate."
HORSESHOE PITCHING
Learn how to play a simple, fun variation of this game that dates back to before the Roman Empire. Campers will be taught pitching technique and how to be competitive against anyone. All participating campers will be automatically entered into the Camp Tournament. Continuous results will be posted at the Horseshoe courts located near the dining hall.
The courts will be open all day besides the regular session times. Stop by at any time (sessions, between sessions, etc.) and "pitch a game"! Campers can record as many games as they want and keep the best game for the Camp Tournament. You can also bring a friend and enter the doubles tournament.
IFD
Ever wanted to be a firefighter? Don't miss this hands on opportunity to get in on the action and spend time with your Indianapolis Firefighters. What exactly does an Engine crew or Ladder crew do on the fireground and what distinguishes the two? Hint: Engines carry the water, Ladders…they carry ladders. Join IFD Chief Ernest Malone and his firefighters as they give you a bird's eye view of what it takes to be one of Indy's bravest. Try on turn-out gear and an SCBA and see what's it's like to move through a home with all that gear. Learn how to pump water through an engine. Stretch a hoseline to advance an attack on a fire. Throw a ladder to effect a vent — enter — search effort for rescue. Check out our newest Homaltro extrication tools. Maybe the run is an EMS call and you need to tend to the patient. When precious seconds count — training matters. Come be a part of the greatest profession ever!
iPHONEOGRAPHY
Create stunning images with your iPhone. There's a saying that the best camera is the one you have with you. For many of us today, that camera is the iPhone. Join us in this session in which award-winning photographer Rad Drew will show you how to make great photos using your iPhone. He will introduce you to techniques for making portraits, shooting beautiful panoramas and capturing action shots. After you have the shot, then what? Rad will demonstrate, using a few simple apps, how you can make your images sing! Although a photographer for many years, in 2010 he acquired his first iPhone. Since then, his creative iPhone images have received numerous awards and have made their way into juried international competitions showing in galleries around the world. Rad teaches mobile photography to individuals, corporations, and professional organizations and leads destination tours, which are great ways to learn while photographing beautiful areas of the world.
KANGOO JUMPS
Want to try the hottest new exercise? Kangoo Jumps offer Rebound Shoes that are designed to take up to 80% of the impact off the joints. It offers some of the most dynamic and fun exercise programs in the market. Do you like to have fun? Do you like to burn calories? Do you like to increase your endurance? If your answers are yes, then we'd love to see you! Instructor Becky Munger will be leading this session. Kangoo Jumps is a safe, energetic, fun and motivating aerobic program taught to music, for all ages and fitness levels. It offers more benefits than any other popular group fitness program because Kangoo Jumps rebound shoes act as a shock absorber to reduce impact, when compared with traditional aerobic activities performed in conventional shoes. You won't want to miss out on the fun!
LASHES
Whether on TV or at the theatre, most women look flawless. What they don't tell you is that their secret to perfection is Lash Extensions. Lash Extensions are synthetic fibers that mimic the appearance of a natural eyelash and are applied one extension to one natural eyelash. The difference between Lash Extensions and mascara is obvious to even the most casual observer. Mascara coats the eyelashes, clumping as many as ten together for an unnaturally thick look. By using a variety of thicknesses and curvatures, Lash Extensions provide depth and volume while still appearing completely natural. No mascara required! During camp, you can give this a try with a "sample" lash appointment! We will average 20-30 Lashes per eye during this appointment, giving you an idea of what they will look and feel like. Lash & Brow Design Co has received multiple awards including "Best of Indy" by Indianapolis Monthly. Owner Kate Shaughnessy has been Certified in Lash Extensions for 12 years, was a national trainer with Xtreme Lashes, and traveled the country teaching artists how to make women feel beautiful one Lash at a time. Every Lash Artist at Lash & Brow Design Co has undertaken a competitive apprenticeship and has been personally trained by Kate. If you are in love with the Lash Extensions while you are at camp, you can book a full set for $50 off the normal price for the Certified, Advanced, or Master Lash Artist! Ask one of the Lash Artists about this deal while at camp! You will want to come to your appointment makeup free and not get them wet for 24 hours for best results.
LASH LIFT & TINT
Do you love the idea of not wearing mascara or curling your lashes every day, but have long natural lashes? This is the service for you! While Lash Extensions will make your lashes look longer and fuller, this service will curl and make your lashes look dark! This service is designed for women who prefer a clean face but want that extra pop for their eyes! This service will last for 4-6 weeks! Note, you cannot get your lashes wet for 24 hours after this service!
LINK OBSERVATORY VISIT (EVENING TOURS)
Have you ever wanted to look through the eyepiece of a research grade telescope? Come visit the historic Link Observatory which at the time of its construction was the 8th largest telescope in the nation. Owned by IU since 1948, you can learn about the significant contributions the facility made to the worldwide database of scientific knowledge. Look through the eyepiece and see celestial objects in vivid detail. Learn about how the observatory is advancing STEM education in Indiana and inspiring the next generation. Join us as we explore the wonders of the universe. On Tuesday night a shuttle bus will be making round trips throughout the evening from dusk until 11:30 p.m. No need to sign up – everyone is welcome!
MAKING MARSHMALLOWS
In this hands-on class, Chef Alexa Lemley will not only teach you how to make marshmallows but also how to cut, powder, and bag some that you take home! Learn how to make an at-home version of gourmet marshmallows from start to finish. Learn about the history of marshmallows and sample some 240sweet puffs during this fun-filled demonstration. Chef Alexa's 240sweet items have been featured in Food & Wine, O, the Oprah Magazine and Martha Stewart Weddings.
MANICURE
Let Evan Todd Spa & Salon pamper you at camp with a manicure. Evan Todd Spa & Salon is an AVEDA concept spa and salon in downtown Indianapolis on the 6th floor of the Conrad Hotel.
MASSAGE
Whether you like sports, deep tissue or just a relaxation massage, our certified massage therapy staff will be on hand to soothe the sore muscles you may get during all of the fun activities available at Mickey's Camp. Never had a massage? This is the perfect opportunity to try one! All members of their professional staff are equipped to handle the first-time client or the massage veteran. Treat yourself!
MISSION TO MARS – MANKIND'S JOURNEY TO THE RED PLANET
This journey is not something we are planning to do; it's something we are doing, right now, in numerous ways, combining the best of our talents, experiences and abilities in a variety of fields.
Robotic explorers are today orbiting the planet and driving across its surface, teaching us more about the conditions there in order to answer those scientific questions and help us prepare for human exploration.
Astronauts aboard the International Space Station are conducting research regarding living in space for the long durations a Mars mission will require, learning more about how to maintain both equipment and the human body during the journey.
Scientists and engineers are working to mature the advanced technologies that will be needed to solve the complex challenges like radiation protection and entry through the Martian atmosphere.
We are building the robust systems that we need to carry out the trip. Later will come in-space propulsion systems, deep-space habitats, and much more.
Then, we are going to build a rocket . . . A really big one.
Join LINK Observatory Space Science Institute as they tell the story of the greatest adventure on which mankind has ever embarked and experience a low altitude fly-over of the Martian landscape in 3D! We're going to Mars.
NATURE HIKE — BIRD WATCH
What makes a bird a bird? Enjoy an introduction to bird adaptations and bird identification as you investigate a variety of bird habitats at Bradford Woods. Common local birds will be identified by using field observation techniques and proper use of binoculars and field guides.
NATURE HIKE — WILD EDIBLES
You can eat wild plants? The primary objective is to increase awareness of wild edible plants available in south central Indiana. At the conclusion of this session, participants will be able to identify those plants found and discussed, know which part of the plant is edible, and learn how to use them to prepare food.
PAINTING WITH NANCY NOEL
From the prestigious National Museum of Women in the Arts in Washington, DC, to a remote village in Africa, Noel's work has no boundaries and has inspired millions. N.A. Noel is a prolific American Contemporary Impressionist. It is not only her stunning and thought-provoking images which make her an exceptional artist, but the effect her work has on people that sets her apart.
Art heals, informs, transforms and inspires. Come try your hand at drawing with a true Indiana legend, Nancy Noel. As a philanthropist and painter, she captures the essence of her subjects, depicting them with reverence which quiets the mind and comforts the heart. Noel's timeless paintings describe a world both natural and mystical, with a finesse that speaks directly to the soul. Sensitive portraits of animals and Amish children made Noel a household name. The intimacy of the Amish children portrayed is not seen in mainstream American culture. In contrast, the African series demonstrates a unique versatility bringing us face to face with the haunting charisma of a diminishing culture. At the same time, Nancy's angelic messengers float ethereally on canvas, all asking the viewer to see beyond the paintings into another dimension; encouraging us closer to our divinity in celebration of who we are.
PARACHORD BRACELETS
Learn to tie a piece of parachute cord into a "survival" bracelet. We'll have lots of colors and a couple of knotting styles to teach you. Like Mad Max, it's always handy to have a length of strong cording to tie something down, tie something up, or even treat injuries (slings, sutures, tourniquet). It can even repel insects when treated with our recipe for natural repellent. And besides, it makes a cool piece of jewelry! No need to sign up for this one – just join us after dinner in the Dining Hall.
PERFECTION-FREE SINGING
Experience the benefits of social singing in a nonjudgmental environment. During this participatory experience, we will create beautiful harmony together without holding paper music, without needing musical literacy of any kind, regardless of what people think about their own voices, and without performance expectations. Bring only your intention and joy, and experience the incredible power and promise of collective singing in building community.
PICKLEBALL
Participate in one of the fastest growing sports in the Midwest: PICKLEBALL! Pickleball is a sport in which 2 to 4 players use solid paddles made of wood or composite materials to hit a perforated polymer ball, similar to a wiffle ball, over a 3-foot-tall net. The sport shares features of other racquet sports; e.g. the dimensions and layout of a badminton court, and a net and rules similar to tennis, with a few modifications. Pickleball is perfect for all ages regardless of athletic ability. Instruction will be provided by JCC Indianapolis (which offers Pickleball play M-F, 1-3 p.m. open to all).
PIE MAKING
Join the "Pie Shop Girls" for a fun-filled informative pie making session or two on how to make, bake and decorate beautiful homemade pies! Lisa Sparks has been in the pie making business for around 33 — YES — 33 years! Perfecting her craft, making, and serving literally millions of pies throughout the years to many a person from nearly everywhere in the U.S. and beyond. "We girls take pride in our little shop that has reached so many and would love the opportunity to share with you some of our techniques to create a fantastic homemade pie!" This session will be fun-filled and interactive for sure but practical and helpful too for any and all pie-making questions.
POKER
Sharpen your poker skills with two of poker's greatest instructors/players. Linda Johnson was the third woman in history to win a gold bracelet at the World Series of Poker and has won more than 100 poker tournaments including the California State Ladies Poker Championship. Nicknamed the "First Lady of Poker," Linda's accomplishments in poker are extraordinary. Last year she became the inaugural inductee into the World Poker Tour Hall of Fame. She has co-written three poker books and writes a column for a national poker magazine. She was inducted into the Women in Poker Hall of Fame in 2008 and the Poker Hall of Fame in 2011. Jan Fisher started her poker career in 1977 when she became a poker dealer. Fisher dealt in many cardrooms in Las Vegas then moved on to semiprofessional playing and poker management. She wrote the Poker 101 column for Card Player magazine for more than 10 years and was inducted into the Women in Poker Hall of Fame in 2009. Johnson and Fisher are partners in Card Player Cruises.
POKER TOURNAMENT
Join in the fun and participate in the annual Mickey's Camp Poker Tournament. Come try to win the coveted trophy and bragging rights for next year.
POLICE TRAINING EXERCISE
The training officers are bringing all new scenarios this year. This state-of-the-art simulation system has the tools to enhance an officer's judgment, speed of engagement and accuracy. This allows the officer to make decisions about the use of force and what degree of force to use, at real-time speed, and then answer for his or her actions. Individuals attending this training will receive an overview of the capabilities of the simulation system and be given the opportunity to participate in fun, stress-free, firearm skill building exercises.
POLITICS
Discussing politics is the surest way to start a flap, but it's also a topic of incredible importance to our society. Is it possible to have a civil discussion about politics? We hope so. Join us as we give it a shot. John Ketzenberger, our session leader, has followed politics in Indiana for more than 25 years for several newspapers, including the IBJ, Fort Wayne Journal Gazette and the Indianapolis Star. For nearly that long he's been a panelist on the statewide public television show "Indiana Week in Review." It's been his job to ensure non-partisan and unbiased information flows into the state's public policy debates. Join him for a fast-paced, participatory discussion of politics grounded in facts and leavened with an enlightened perspective.
RAFT RACING
Ready to put your engineering skills to the test? With raft racing, participants will use materials provided, and work together as a team in order to build a raft capable of traversing our 110-acre lake. Come check out the lovely scenery, and enjoy some friendly competition!
RIFLE /PISTOL
The Shelby County Sports Shooting Club will help you explore the long and short of shooting sports. Beginning with the long guns, you'll learn the parts and operation of rifles, the different calibers and their uses, and have some fun knocking down steel targets. You'll also explore and shoot some handguns (pistols), including revolvers and semi-automatics.
ROBOTICS
Robots are both feared and celebrated in the workplace and popular culture. Attend Mickey's Robot Experience and program your own robot using a simple programming language taught to elementary school students. Understand how robots work, what they can and can't do and what the future holds. Learn about youth robotics competitions and why Indiana leads the nation in the number of our school robotics programs.
Kim Brand is the President of 1st Maker Space, LLC and founder of Maker Youth Foundation, a 501(c)(3) charity. Both organizations aim to put tools in the hands of students to inspire enthusiasm for learning, creativity, problem solving and 'thinkering.' His makerspaces are located in schools all around the state. They have been called 'Shop Class 2.0' but they really serve to prepare kids for hi-tech jobs and high paying careers. He will give campers a taste of the robotics skills kids in his makerspace programs build, operate and compete with.
SEXUAL HARRASSMENT
Will 2018 finally be the Year of the Woman? Is it true that #Time'sUp? Women from all sectors of society have found the courage through the #MeToo movement to stand up against sexual harassment. Icons of the entertainment industry, the media, and the Olympic movement have been toppled over the past year as credible, courageous and articulate women have demanded their harasser be made public.
Krieg DeVault Partner Deborah Daniels will lead a panel of speakers who will discuss the realities of sexual abuse and harassment in the workplace, in sports and in other environments. In 2017, Daniels authored a landmark report recommending a complete cultural change within USA Gymnastics in the conduct of athlete training. She has spoken publicly in several forums about her findings and what they may portend for other sports as well as other environments. She and her panel plan an interactive discussion on this topic of concern to all women.
This may sound a little serious and sedentary for a Mickey's Camp session — but we promise it will be an informative and engaging discussion from which you will emerge uplifted and energized. (Think of it as mental yoga.)
SHOTGUN
The Shelby County Sports Shooting Club will teach you how to shoot a shotgun. You will learn that a shotgun throws a "charge" of pellets at a moving target, rather than a single bullet at a still target. Using a 20-gauge shotgun, you will learn the parts of the firearm and the ammo, as well as how to point and shoot, pattern, and how to hit that elusive flying clay target. Depending on how good your shot is, you may progress to official trap shooting for a little friendly competition.
STAND UP PADDLEBOARD
SUPINDY will be providing the surf experience that is the fastest growing watersport in the world. SUP, short for Stand Up Paddleboard, is a way to enjoy the water, nature and fitness all while having a surf experience. SUPINDY provides rentals, sales and repairs throughout the state of Indiana.
STANDUP PADDLEBOARD – SUP YOGA
SUPINDY will be on hand with our resident Yoga instructor Miriam Resnick to teach a SUP Yoga class on the paddleboards in the lake. No previous experience needed. But we don't promise you will stay dry.
STRESS RELIEF
Have you been looking for ways to help manage or reduce the stress in your life? Join stress management expert and owner of The StressLess Method Ellen Leonard for a private 30 min consultation to evaluate your stressors and create a personalized plan to help you manage your stress more effectively. Your private session includes guided practice of research-based stress management techniques including breathing, meditation, and mindfulness practices, all based on your needs. Ellen will help you create a Personal Stress Management Plan that includes detailed practices and resources. Leave feeling more relaxed with a personalized plan to help you be happier and healthier.
Ellen Leonard, M.S.Ed., a self-described research nerd, spent twelve years as a published scientific researcher before starting The Stressless Method in 2012. A graduate of Brandeis University (B.S.) and Indiana University (M.S.), she is also associate faculty at IUPUI, a National Board Certified Health & Wellness Coach, a yoga instructor (RYT500, ERYT200), and an Ayurvedic Practitioner.
SUMMITING KILIMANJARO
Medicine these days is filled with obstacles. Medical student Amanda Beering will share insights into life, medicine, and challenge as she describes her efforts to summit Mount Kilimanjaro. This engaging presentation will feature her experiences on the climb of the mountain and the mountain of information that is modern medicine.
SWIMMING – OPEN POOL
Not in the mood to take in an activity? Then why not just hang out at the pool! We will have open swim times for some relaxation in the sun.
TAKING AIM AT THE DEBATE ON GUNS
Gun rights. Gun violence. Gun control. With horrific mass shootings in the news almost daily, these words are packed with emotion, and many of the people tossing them around tend to shed more heat than light. Dr. Pierre Atlas, a political science professor, gun owner, and Life Member of the National Rifle Association, will discuss and unpack these concepts and address your questions, from the most profound (what is the history and meaning of the Second Amendment?) to the mundane and technical (what's the difference between an AR-15 and an M-16, and why does it matter?)
Pierre Atlas is a Professor of Political Science and directs The Richard G. Lugar Franciscan Center for Global Studies at Marian University; he also writes a monthly opinion column for The Indianapolis Star. Pierre obtained his Ph.D. in political science from Rutgers University in 2000 and holds master's and bachelor's degrees in political science from the University of Arizona and the University of Toronto, respectively. A native of Texas, he grew up in California and served in the US Army in the 1980s. While living in Tucson, Arizona, in his years between college and graduate school, Pierre held several jobs in which he had a firearm within reach, including night manager for a car rental agency, long-distance courier, and gun department manager at a sporting goods store. A comparative political scientist who devoted much of his academic career to Middle East politics, Pierre's current research concerns how the legacy of the North American frontier helps to explain political differences between the United States and Canada today. He has presented conference papers on comparative frontier history, mythology and gun culture, and is the author of "Constructing and Enforcing the 'Medicine Line': A Comparative Analysis of Indian Policy on the North American Frontier" (The American Review of Canadian Studies, September 2016).
TEA TASTING
HoiTEA ToiTEA originated from a personal love for tea. One might even go so far as to call it a habit, a habit that exploded into a business. We have always been avid tea drinkers, interested in the latest tea trends and finding innovative applications for tea and tea leaves. Our love for tea led us to establish HoiTEA ToiTEA – Café, Classes, & Retail.
We are excited to bring The Social Tea Blending Experience to camp. With a thirst for more customized experiences and a drive to share our love of blending tea, we created an opportunity for you to create your very own blend! Get educated and entertained and take home 2 oz. of your very own blend! Never pretentious but always the proper amount of fun and blending guidance to create a tea that steeps to you! Smell the aromas, taste the flavors, feel the warmth of your cup, and chat with other tea lovers!
TELLING YOUR STORY
Everyone's life is a story. Do you know what yours is? Playwright Andrew Black (a master story teller) will present seven basic plots that inform the way we think about the stories all around us, and the stories we tell and enjoy. These concepts will be useful to audience members if they have a story they want to tell (or write), a story they want to discuss or analyze with others, or even if they want to better understand a movie they like (or don't like). An interactive discussion piece will allow participants to apply the concept to their own lives, and the life story they are currently telling about themselves.
TOMAHAWK – KNIFE THROWING
Vikings, Celts, Algonquians, Rocky Mountain men – they all used this tool for war and peace – and fun! Tomahawks were often carried instead of swords because they were more useful and versatile. But when it was time for a little friendly competition, a target was tacked to a nearby tree and the throwing axes would fly. Join us for some modern competition throwing tomahawks and even a few knives. You'll be surprised how addictive this simple activity becomes.
VODKA TASTING: EXPERIENCE AMERICA'S ONLY PLATINUM FILTERED PREMIUM VODKA WITH DISTILLER MARGEAUX MOLNAR
25 Times Distilled & 3 Times Platinum Filtered, Big Machine is the "Smoothest Tasting Vodka, Period!"
Big Machine has crafted world-class platinum brands while building and representing platinum music artists for over 12 years. They now bring that same platinum standard to our world class line of spirits. When you taste Big Machine Platinum Filtered Premium Vodka, you are enjoying the best there is. Gluten-free and only 66 calories per ounce, it is distilled to perfection to remove the impurities that help prevent the "morning-after headache."
Join our apprentice distiller, Margeaux Molnar, for this exclusive experience to learn more about how this ultra-premium, hand-crafted spirit is created with her father's self-designed, proprietary still, and platinum filter at their two beautiful craft distilleries. One is located right in downtown Nashville, TN and the other is an hour south in Lynnville, population, only 429.
Pour it on . . . Turn it up . . .
WELDING
Many have glued paper or wood together. In this session campers will weld metal together to create a functional product. An explanation of metalworking tools, techniques and safety will be followed by cutting metal with plasma, machining, preparing, and welding a special camp project that campers can take home. Camper Peter Beering has pulled together a team of professionals to help guide campers through this exciting session.
WINE TASTING WITH CROWN LIQUORS
Join us for a "Brown Bag" BLIND wine tasting with the wine experts from Crown Liquors. We'll be tasting similar wines from two different wine regions at vastly different price points. The emphasis will be on the often subtle differences between wines and the not so subtle price differences that are associated with them. Learn why some regions demand such high prices and how other regions can offer similar quality at a significantly reduced price. Wines of all types and from all over the world will be featured . . . Champagnes, Napa Cabs, French Burgundies, etc.
Can you guess which is which?
WOMEN IN BUSINESS: JUST POP IN!
Just Pop In! was created in 2003 by dynamic twin sisters Mandy & Carly. The girl's inspiration stemmed from entrepreneurial spirits and nostalgic evenings spent with their grandfather, cooking popcorn over the stove. They would leave the corporate world to create the fun-loving, colorful and non-traditional popcorn brand.
In 2008, exactly 5 years to the day of their first store opening, Carly and Mandy earned a contract as one of the only locally-owned businesses at the new Indianapolis International Airport. That same year, Just Pop In! was the first-place winner of the "Best New Retail Concept in North America Award" by the Airports Council International.
Just Pop In! takes the stove-top method to a modern standard and develops unique recipes inspired by their favorite foods. The business takes a "small batch" approach to ensure their gourmet popcorn is always fresh, delicious and 100% irresistible!
Popcorn isn't just popcorn to the twins; it's a catalyst to sharing in an experience with the people they meet each day, whether a friend, family member or stranger on the street. Their company philosophy is based on positivity, human-kindness and respect for one another, their clientele and the community. Come hear how these two business women took a dream and made it a thriving business.
YOGA
Power Flow – A powerful, energetic form of yoga where students fluidly move from one pose to the next while connecting their breathing to their movements. This class will also explore arm balances and inversion and test our mental focus and physical stamina. All levels welcome.
Restorative Yoga – This class is appropriate for all students seeking the benefits of a very relaxing, gentle, and nourishing practice. The combination of gentle hatha and deep restorative work improves range of motion and joint mobility while reducing pain and the effects of stress.
Vinyasa Flow – Vinyasa is a style of yoga characterized by stringing postures together so that you move from one to another, seamlessly, using breath. This class creates a balanced body, flexibility and strength. All levels welcome.
Yoga 101 – This class is appropriate for those new to yoga. Students are introduced to the basic poses (asanas) in yoga and to the principles of proper alignment needed for a safe yoga practice. Students are also provided a foundation in yogic breathing, meditation techniques, and the core philosophies behind this ancient tradition. All levels welcome.
ZIPLINE
If you've never been on a zipline, you can start with a short 170-foot long zipline that runs down a ridge to get comfortable with the experience. The maximum height on this zipline is about 16 feet. Then, when you're ready, you can try the nearly 400-foot zipline that runs across the valley, reaching a maximum height of around 65 feet! It's a great way to experience Bradford Woods from new heights!