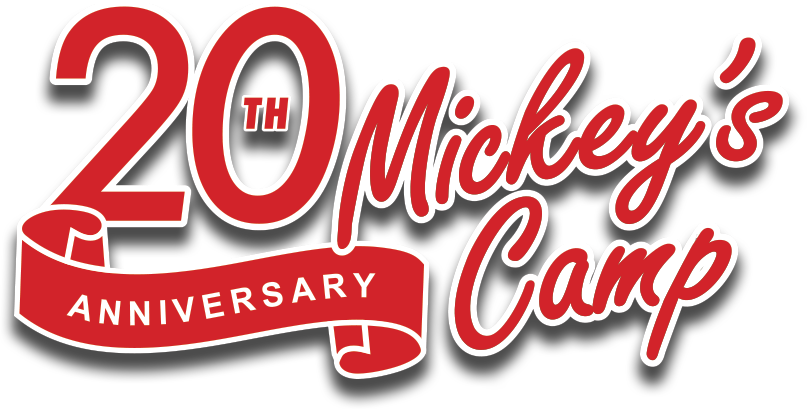 Due to COVID-19, we have made the hard decision to cancel Mickey's Camp for 2020. We appreciate your continued support and look forward to seeing you next year!
Mickey's Camp was the long-time dream of local businessman Mickey Maurer. In 2001, this dream came true with the inaugural Mickey's Camp. In the past sixteen years, Mickey's Camp enabled adults to leave behind daily pressures, explore new opportunities, perfect old skills and enjoy the camaraderie of fellow campers in a relaxed, informal atmosphere.
Mickey's Camp is a charitable event. Net proceeds from camp fees will be donated to not-for-profit organizations selected by campers. As a result, a portion of the camp fee is tax-deductible (the amount will be determined after camp). Half of your charitable allocation may be designated to a charity of your choice and half may be designated among camp's chosen charities as you see fit.