The 14th Annual Mickey's Camp For Women!
Mickey's Camp was a long-time dream of mine. In 2001, that dream came true with the inaugural Mickey's Camp. In the past nineteen years, Mickey's Camp has enabled adults to leave behind daily pressures, explore new opportunities, perfect old skills and enjoy the camaraderie of fellow campers in a relaxed, informal atmosphere.
In 2019, the women's and men's camps combined to raise more than $135,000 for over 80 charities. This year we are proud to present an extraordinary array of experts for Mickey's Camp for Women, scheduled for August 16–17 at Bradford Woods Outdoor Center.
Your time will be filled with exciting 90-minute sessions throughout Monday and Tuesday. Options include chocolate making, canning, cheese making, dance and so much more. You may also relax around the pool, have a massage or read a good book. Evening activities promise to be equally enjoyable as you will have the opportunity to engage in dialogue with Martha Hoover, dine on delicious cuisine, play in a poker or euchre tournament, eat s'mores around the campfire or turn the lights out early and rest up for another exciting day at camp. This year, sponsored meals include: Big Woods, Cunningham Restaurant Group, The District Tap, Metro Diner and Mimi Blue Meatballs.
Read on to learn about what's in store for you at Mickey's Camp for Women. Sign up soon; reservations will be held on a first come, first served basis.
Featured Speaker:
Martha Hoover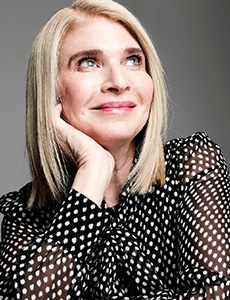 Martha Hoover owns a successful collection of restaurants in Indianapolis, Indiana — Cafés Patachou, Petite Chou Bistro & Champagne Bar, Napolese Pizzeria, Public Greens and Bar One Fourteen. Founded in 1989, Hoover uses premium ingredients, prepared from scratch, and partners with local vendors and farmers — years before the phrase "farm to table" was first uttered. Today, Patachou Inc. supports more Indiana family farms than all other restaurants in Indianapolis combined.
In 2013, Hoover created The Patachou Foundation to feed healthy meals to food insecure children in Indianapolis. The Foundation made an immediate impact. More than 150,000 healthy, nutritious meals have been served by The Patachou Foundation to children in our communities who live with pervasive food insecurity.
In 2020, Hoover was nominated for Restaurateur of the Year by the James Beard Foundation for the sixth time; Food and Wine named her "One of The Most Innovative Women in Food and Drink", Eater named her "Empire Builder of the Year", Vogue Magazine profiled her and the company for their sustainability practices, InStyle Magazine named her to their list of "50 Badass Women" and she was honored with the My Domaine Womaneer Award. Additionally, Café Patachou was named one of Restaurant Hospitality's Top 25 Coolest Concepts, and Patachou Inc. was named among "19 great restaurants in the US to work for" by Food and Wine.
Backpacks – Indiana Black Expo
Beer – Miller Lite / Coors Light
Bunk Baskets – Fusion Alliance
Campfire Treats – Great Cooks
Campfire Treats – Little Star ABA
Daytime Treat Cart – Johnson, Grossnickle and Associates, Inc.
Daytime Treats – Dairy Queen
Golf Carts – KAR Services
Hospitality Area Monday Night – Gregory & Appel
Late Night Snacks – Indianapolis Business Journal
Morning Coffee – Mission Coffee, LLC
Snacks in Baxter Dining Hall – National Bank of Indianapolis
Restroom Baskets – Little Star ABA
Turn Down Gift – The Children's Museum of Indianapolis
Turn Down Gift – Lash & Brow Design Co.
Wine – Tribute