The 12th Annual Mickey's Camp For Women!
Mickey's Camp was the long-time dream of local businessman Mickey Maurer. In 2001, this dream came true with the inaugural Mickey's Camp for Men. In the past eleven years, Mickey's Camp for Women has enabled adults to leave behind daily pressures, explore new opportunities, perfect old skills and enjoy the camaraderie of fellow campers in a relaxed, informal atmosphere.
Last year more than 90 women attended the 11th annual women's camp. The women's and men's camps combined to raise more than $150,000 for over 80 local charities. This year we are proud to present an extraordinary array of experts for Mickey's Camp, scheduled for August 13-15, at Bradford Woods Outdoor Center.
Your time will be filled with exciting 90-minute sessions throughout Monday, Tuesday and Wednesday. Options include gourmet cooking, robotics, painting, essential oils, marshmallow making, FBI, a day on the lake and so much more. You may also relax around the pool, have a massage or read a good book. Evening activities promise to be equally enjoyable as you will have the opportunity to engage in dialogue with Tamika Catchings, dine on delicious cuisine, play in a poker or euchre tournament, eat s'mores around the campfire or turn the lights out early and rest up for another exciting day at camp. This year, sponsored meals include: Amore Pizzeria Ristorante, District Tap, Ivy Tech BBQ Club, Mimi Blue Meatballs and Verde.
Read on to learn about what's in store for you at Mickey's Camp for Women. Sign up soon; reservations will be held on a first come, first served basis.
Tamika Catchings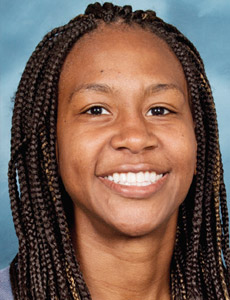 Indiana's "do-everything" forward is coming to Mickey's Camp.
Tamika Catchings completed 16 seasons with the Indiana Fever. When she left the game she was the leading scorer in WNBA All-Star Game history (108 points), and the only player to appear in 10 WNBA All-Star Games. However, being named recipient of the very first ESPN Humanitarian Award in 2015 and a 12-year run of community service by her Catch The Stars Foundation are testament to her work off the court, which is even more impactful than her MVP career on the court.
Since her retirement from the WNBA, she serves as director of player programs and franchise development with Pacers Sports & Entertainment, a post that keeps her engaged with all three Pacers franchises: the Indiana Pacers, Indiana Fever and Ft. Wayne Mad Ants. She operates the cozy Tea's Me Café on the north side of downtown Indianapolis, and continues her service as an ambassador with the NBA and WNBA. She serves on a developmental committee with USA Basketball. She also began a broadcasting career as a college basketball analyst last season with ESPN and covers Fever games broadcast as part of a local television package.
In March 2016, Catchings released an autobiographical story written by Ken Petersen with a Foreword by Tony Dungy. Catch A Star: Shining Through Adversity to Become a Champion tells Catchings' story of overcoming adversity. She faced being set apart by her hearing loss, separation from family, high expectations and the pain of debilitating physical injury. She reached for the stars with hard work, perseverance and her faith in God. Through the silence, she found a way to shine. Come hear her stories from on and off the court!

Mimi Blue Meatballs
Lunch on Monday
Mildred (Mimi) Bluestein Kosene, "Mimi Blue", was born and raised in Indianapolis — back when downtown was the only town — when people got dressed up for the theater and restaurant dining was a luxury.
Mimi Blue Meatballs is a tribute to our mother "Mimi Blue" Kosene. Mimi was a lady, endowed with manners, taste, and an easy social grace. She loved good food —
whether dining out or cooking for her hard-working husband and three sons. Every home-cooked meal had to satisfy the whole family, as well as any friends who often stopped by. Cooking was the way she brought us together, kept us healthy, and showed us love.
At Mimi Blue, we make the kind of food Mimi cooked for us at home, but we serve it in the type of old-world urban setting that Mimi enjoyed so much. Like Mimi herself, our meatball dishes are classics. Each recipe is rooted in culinary tradition, but refined for the modern palette.

The District Tap
Lunch on Tuesday
Let The District Tap help transform your next meeting or celebration into a truly special event. They have 60 beers on tap and three private event spaces onsite to accommodate a wide range of needs and a Game Room that is perfect for smaller gatherings that includes darts and shuffleboard tables. The Craft Cellar is ideal for up to 60 guests (seated) and comes with 5 TVs and full AV capability. For even larger events they have The Rickhouse, an 1,800-square-foot private room with a full bar, private patio that can accommodate up to 150 guests.
If you booked your event space elsewhere, The District Tap will bring their signature Damn Good Food to you.

Amore Pizzeria Ristorante
Lunch on Wednesday
Amore Pizzeria Ristorante is an authentic family owned New York style pizzeria serving top quality handmade family recipes since 2003. Started by two brothers, Chris and Dan Simone, Amore brought a little slice of their Italian upbringing in New York to Indiana. Since then they have been sharing their family recipes with the people of Zionsville and beyond.

Ivy Tech Smoky Bears Barbecue Club
Dinner on Monday
The Ivy Tech Smoky Bears Barbecue Club was founded in 2014 by Chef Allen Edwards. The activities of the club include learning about cooking barbecue and competing in Kansas City Barbecue Society-sanctioned competitions. In their first year they took home a first and a second place trophy. The club is working on honing their meat-smoking skills and making the perfect rub.

VERDE
Dinner on Tuesday
VERDE, Flavors of Mexico, is a family-owned, authentic Mexican restaurant serving delicious, authentic Mexican food. They use only the freshest ingredients, all prepared daily by their chefs. Their diverse menu features Mexican family recipes that have been passed down for generations. Their delicious salsa is made fresh every day.
Backpacks – Detail + Design
Beer & Wine – Heineken
Golf Carts – Angie's List
Hospitality Area Monday Night – Gregory & Appel
Hospitality Area Tuesday Night – JW Marriott Indianapolis
Morning Coffee –Mission Coffee, LLC
Pens – Fusion Alliance
Restroom Baskets – Fusion Alliance
Turn Down Gift – Vera Bradley
Turn Down Gift – Lash & Brow Design Co.
Water – Republic National Distributing Company
Water Bottles – Vera Bradley