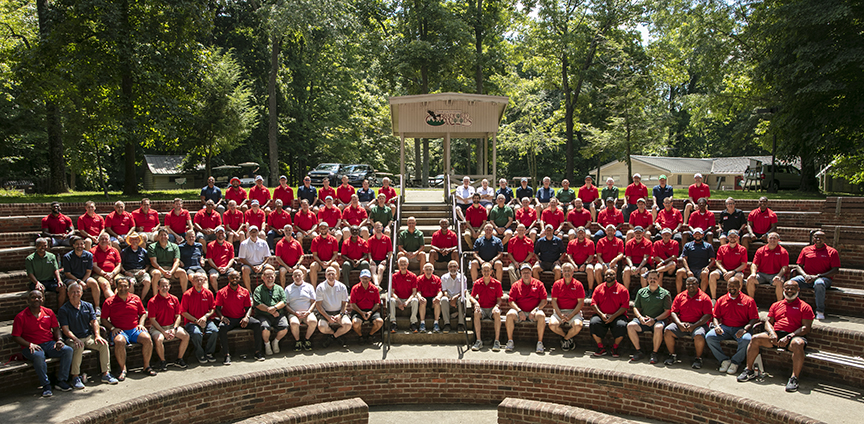 The 22nd Annual Mickey's Camp!
Join Us For The 22nd Annual Mickey's Camp!
Mickey's Camp was a long-time dream of mine. In 2001, that dream came true with the inaugural Mickey's Camp. We pulled together 100 campers. In the past twenty years, Mickey's Camp has enabled adults to leave behind daily pressures, explore new opportunities, perfect old skills, and enjoy the camaraderie of fellow campers in a relaxed, informal atmosphere.
In 2022, women's and men's camps combined to raise more than $110,000 for over 60 charities. This year we are proud to present an extraordinary array of experts for Mickey's Camp, scheduled for August 16-18 at Bradford Woods Outdoor Center. The nightly presentations will be a fireside chat on Wednesday with Senator Todd Young and our speaker for Thursday night will be fellow camper Ersal Ozdemir. Your time will be filled with exciting 90-minute sessions throughout Wednesday, Thursday, and Friday. Options include craps, sculpting, welding, painting, pickleball, stand up paddleboard and so much more. You may also relax at the beach, have a massage, or read a good book. Evening activities promise to be equally enjoyable as you will have the opportunity to dine on delicious cuisine, play in a poker or euchre tournament, eat s'mores around the campfire or turn the lights out early and rest up for another exciting day at camp. This year, sponsored meals include Amore Pizzeria, Metro Diner, Kahn's Catering, Prime 47 and The District Tap.
Read on to learn about what's in store for you at Mickey's Camp. Sign up soon; reservations will be held on a first come, first served basis.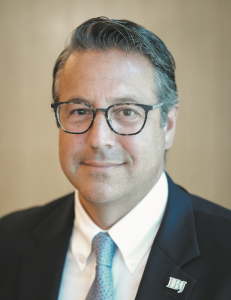 IBJ is excited for our new partnership with Mickey's Camp
IBJ Media is partnering with Mickey's Camp this year to bring exciting new activities and fun to camp. Pairing Mickey's Camp and IBJ is a natural—Mickey and I first met at Mickey's Camp 20 years ago. As a young lawyer working to build my network, my law firm recommended that I attend Mickey's Camp. Little did I know how Mickey's Camp would change my life for the better forever. My friendship, mentorship and business partnerships with Mickey all resulted from a chance meeting at Mickey's Camp. So many more wonderful friendships and opportunities I also can attribute to Mickey's Camp, and I know hundreds of other fellow campers who can attest to the same.
Not only will you have the opportunity to try new activities, learn new skills and support local charities, but you will have a blast and take a much-needed break from day-to-day obligations. Enter the first annual St. Elmo's Shrimp eating contest or take your tailgating experience to the next level by attending the tailgate experience with former Colts players Gary Brackett and Curtis Painter. Tired of the political craziness?  Instead enjoy a civilized discussion on foreign policy moderated by the Liberty Fund. Join business, civic and political leaders who are all working to make Indiana a better place to call home. And just maybe you will meet someone who will change your life at Mickey's Camp this year!
Wednesday Evening
Fireside Chat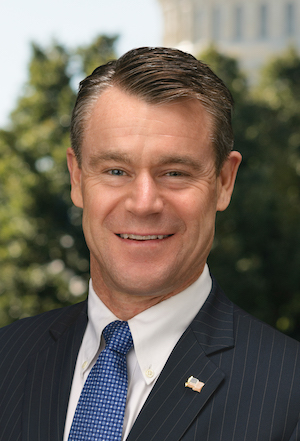 SENATOR TODD YOUNG
Senator Todd Young represents Hoosiers in the United States Senate. He currently serves on the Senate Committees on Finance; Foreign Relations; Commerce, Science & Transportation; and Small Business and Entrepreneurship.
Todd is a graduate of the United States Naval Academy in Annapolis, Maryland. He graduated with honors in 1995 and accepted a commission in the US Marine Corps. In 2000, Todd was honorably discharged from the Marine Corps as a Captain. While serving in the Marines and working as a business consultant, Todd earned an MBA and his law degree.
In 2010, he ran for Congress and served three terms representing Indiana's 9th District. He was elected to the US Senate in 2016.
Todd married his wife Jenny in 2005 and worked together at a small law firm in Paoli, Indiana started by Jenny's great-grandfather. Today, they reside in Johnson County, Indiana with their four young children: a son, Tucker, and three daughters, Annalise, Abigail, and Ava.
ERSAL OZDEMIR
Ozdemir founded Keystone in 2002, which has grown to become one of the largest private real estate development, investment, construction, and management companies in Indiana. He has a bachelor's degree in Civil Engineering from Purdue University.
In 2013, Ozdemir launched Indy Eleven Men's Professional Soccer, in the hopes of sharing his passion for the world's most popular sport in the state of Indiana. A decade later, Indy Eleven's men's professional team plays in the USL Championship League, the top tier within the United Soccer League. The club has welcomed well over a million fans since its inception, cementing professional soccer as an essential part of Indiana sports. The Indy Eleven brand has continued to grow with the club's launch of a women's soccer team in 2022, which competes in the new W League, including hosting the first ever game in League history. The club's presence has also proliferated with the creation of a youth development program that spans across the State and currently has close to 15,000 kids affiliated with Indy Eleven.
Ozdemir is a member of the Young Presidents' Organization and enjoys collaborating with business leaders to share information regarding their industries and communities. Ozdemir routinely speaks to numerous organizations about business and entrepreneurship. He has been interviewed by countless publications on subjects related to leadership, international issues, real estate, construction, philanthropic & community service engagement, as well as sports and more.
He is an active community supporter, having donated to hundreds of charities, including serving as the Executive Chair of the 2022 Indianapolis Walk to End Alzheimer's, Chairman of the 2019 American Heart Association Heart Ball, and many more including being a devoted patron of the local arts community. Ozdemir enjoys traveling, spending time with his wife and their four children, as well as playing soccer and table tennis.
SPONSORED BY